As the final issue for year 2021, let's refresh your brain with some amazing underwater images. EZDIVE has been proud of its photo selection quality. Let's start with the cover photo taken in Hong Kong Sea by a simple digital camera (TG6), and it's just really RED in my opinion of view, it's very Christmas. Then we dig deep into the life of our cover photographer Vania Kam, one of the most awarded international photographers, and found out how she started all and what she is going to do next. ​⁡
Lin Qing, another renowned and highly-respected photographer, again shares his photography tips about the use of light. Of course, we have provided few diving destination ideas for you including Brittany, an often overlooked dive spot in France; Madeira, to satisfy you with both macro and wide-angle marine life; and Bali, needing no expanation since it's the most visited place for Asian divers. Also in this issue, Matt Yang returns to the starting point and explains what freediving truly is to our readers and Simon Lorenz shows us some photos of whale sharks with parasites. Lastly, rising start photographer Music Lin from Taiwan shares some of her favourite works with EZDIVE readers. ​⁡
Let's get some visual satisfaction before we plan our trips for 2022.​⁡
Editor-in-Chief
Vita Liu
---
CONTENT
---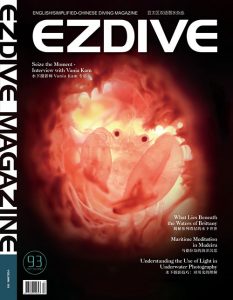 COVER STORY 
I love to take pictures of the Typton carneus which hides in the coral sponge, because they are lovely. I was holding Olympus TG6 when I ran into this one, since I have no flash so I placed a torch behind the coral sponge to create the impression which the shrimp was in the lava.
By Vania Kam
---
GEAR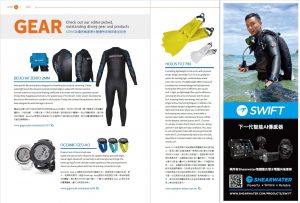 ---
INTERVIEW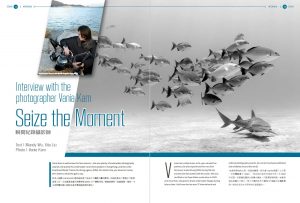 Seize the Moment – Interview with the photographer Vania Kam
By Vania Kam, Vita Liu, Mandy Wu
---
ENVIRONMENT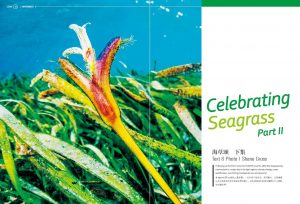 Celebrating Seagrass Part II
By Shane Gross
---
MARINE LIFE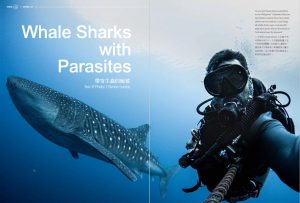 Whale Sharks with Parasites
By Simon Lorenz
---
DESTINATION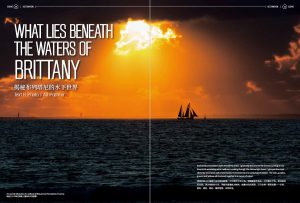 What Lies Beneath the Waters of Brittany
By Ali Postma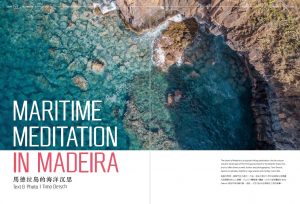 Maritime Meditation in Madeira
By Timo Dersch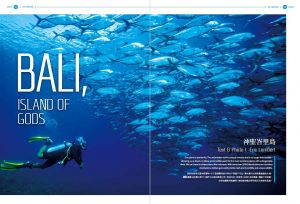 Bali, Island of Gods
By Eric Lambert
---
FREEDIVING 
What is Freediving?
By Matt Yang
---
WORKSHOP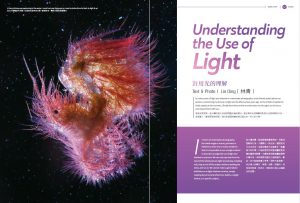 Understanding the Use of Light
By Lin Qing
---
TRAINING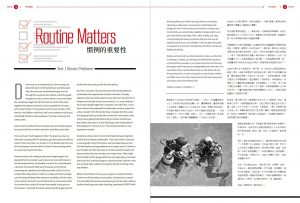 Routine Matters
By Simon Pridmore
---
DIVING SAFETY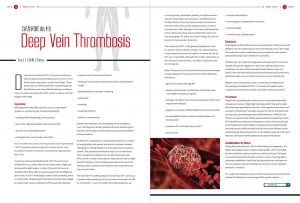 Deep Vein Thrombosis
By DAN China
---
PORTFOLIO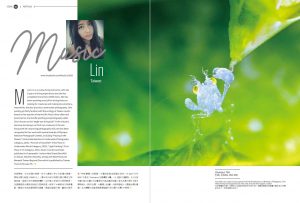 Music Lin, Taiwan
---
EZDIVE Digital Magazine
EZDIVE is the world's first bilingual diving magazine and the largest Chinese diving portal in Asia Pacific! Distributed to 18 countries with nearly 89,000 members.
EZDIVE is the most subscribed magazine for diving professionals and divers. Since 2006, EZDIVE has built a great reputation as the only bilingual diving magazine in Asia. EZDIVE provides divers the most desirable contents including the hottest and latest gear introduction, environmental issues, interesting marine life, and of course, the diving destination.
EZDIVE is now officially online for subscription! There are four apps you can choose:
Dooland
183 Read
Magzter

Hami Bookstore
You can also download the apps in both Android and iOS app stores. (Please note there might be a regional limitation.)
---
EZDIVE Print Magazine
gogoscuba E-Commerce
Single Issue
One to Three years subscription (Six Issues per year)
Shopee
Single Issue
One to Three years subscription (Six Issues per year)
Weidian