August is sure to be a popular month for diving and the desire to jump in the water is certainly on the rise – this includes our field editors, Beth and Shaun. Seeing as more and more dive destinations are opening their
doors, they offer some advice on relaunching your dive trips!
If you like wrecks, Anthony's trip to Aqaba is sure to satisfy you. Moving south, Timo takes us on a tour of the underwater beauty of Saudi Arabia. Finally, follow Henley to Moalboal near Cebu in the Philippines to witness
the sardine storm!
Marine Conservation Costa Rica is fighting to protect the health of the local coral reef system by using coral fragments to grow enough healthy and reproductive corals. And like coral, sea slugs have a colourful
appearance – you've seen them on your dives! To capture them on camera, Kate guides you from scratch to success.
Enjoy your summer in the water!
Executive Editor
Mandy Wu
---
CONTENT
---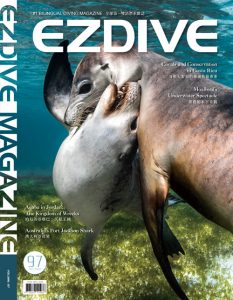 COVER STORY
Two Australian sea lions play fight in the shallows of the Jurien Bay Marine Park in Western Australia. Play fighting behaviour like this is essential for sub-adult males to develop the skills needed to one day become the dominant sea lion onthe beach. With only 66 breeding colonies known, breeding rights are hard to come by and only the best and biggest males will be fortunate enough to pass on their genes to the next generation.
By Jake Wilton
---
GEAR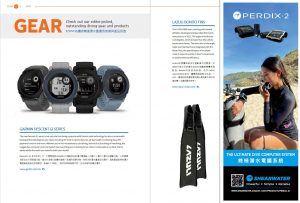 ---
EVENT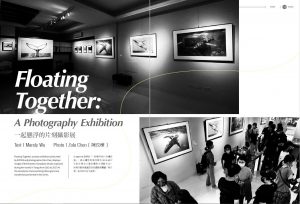 Floating Together: A Photography Exhibition
By Mandy Wu
---
ENVIRONMENT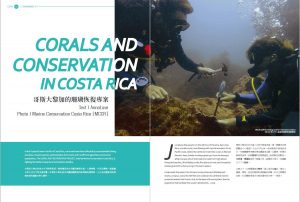 Corals and Conservation in Costa Rica
By Marine Conservation Costa Rica (MCCR)
---
MARINE LIFE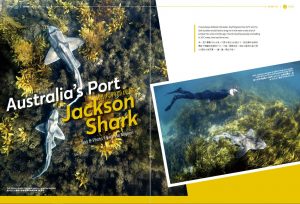 Australia's Port Jackson Shark
By Vanessa Mignon
---
DESTINATION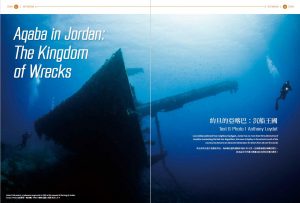 Aqaba in Jordan: The Kingdom of Wrecks
By Anthony Leydet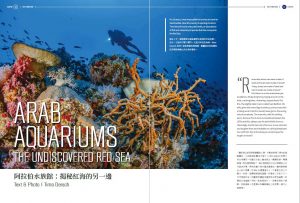 Arab Aquariums: The Undiscovered Red Sea
By Timo Dersch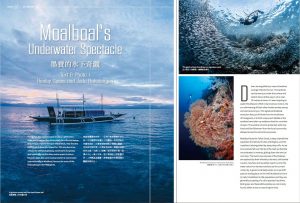 Moalboal's Underwater SpectacleMoalboal's Underwater Spectacle
By Henley Spiers & Jade Hoksbergen
---
FREEDIVING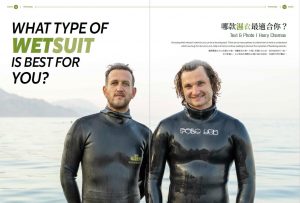 What Type of Wetsuit Is Best for You?
By Harry Chamas
---
WORKSHOP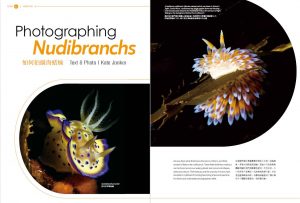 Photographing Nudibranchs
By Kate Jonker
---
SPECIAL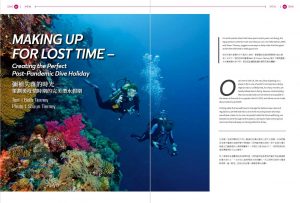 MAKING UP FOR LOST TIME – Creating the Perfect Post-Pandemic Dive Holiday
By Beth Tierney
---
TRAINING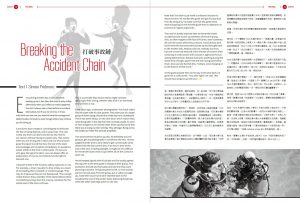 Breaking the Accident Chain
By Simon Pridmore
---
DIVING SAFETY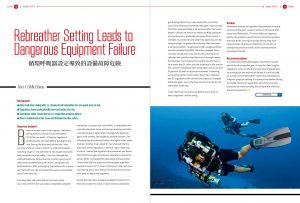 Rebreather Setting Leads to Dangerous Equipment Failure
By DAN China
---
PORTFOLIO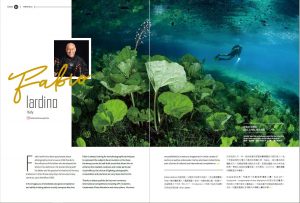 Fabio Iardino, Italy
---
EZDIVE Digital Magazine
EZDIVE is the world's first bilingual diving magazine and the largest Chinese diving portal in Asia Pacific! Distributed to 18 countries with nearly 89,000 members.
EZDIVE is the most subscribed magazine for diving professionals and divers. Since 2006, EZDIVE has built a great reputation as the only bilingual diving magazine in Asia. EZDIVE provides divers the most desirable contents including the hottest and latest gear introduction, environmental issues, interesting marine life, and of course, the diving destination.
EZDIVE is now officially online for subscription! There are nine apps you can choose:
Dooland
183 Read
Magzter

www.magzter.com/publishers/EZDIVE
Hami Bookstore
bookstore.emome.net/Stores/index/1/11E000/new/0100335750
books.com.tw
www.books.com.tw/web/sys_melist/mebook/MAG0014090
Pubu
HyRead
ebook.hyread.com.tw/Template/store/magazineSubscribe.jsp?jid=845
Rakuten Kobo
www.kobo.com/tw/zh/search?query=ezdive
MyBook
mybook.taiwanmobile.com/search/q/EZDIVE
You can also download the apps in both Android and iOS app stores. (Please note there might be a regional limitation.)
---
EZDIVE Print Magazine
gogoscuba E-Commerce
Single Issue
One to Three years subscription (Six Issues per year)
Shopee
Single Issue
One to Three years subscription (Six Issues per year)
Weidian