"Hong Kong" and "underwater photography" possibly for many people, are irrelevant. Hong Kong is a financial center, or concrete jungle, although Hong Kong used to be a fishing port. However, for David Hsiung, Hong Kong is the diving and photography destination, where he has enjoyed over the past 60 years.
Text and Photo by Agriculture, Fisheries and Conservation Department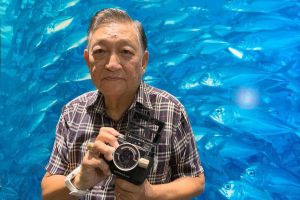 Reporter: Why do you fall in love with underwater photography? When did you start to have this interest?
David: When I was in my teens, I was curious about the ocean, so I often went swimming and fishing with friends. It was mainly for fishing in the sea as one of the activities. At that time, apart from fishing, I also enjoy photography. One day a thought came up to my mind, why should I not try underwater photography, and slowly the path of underwater photography took off.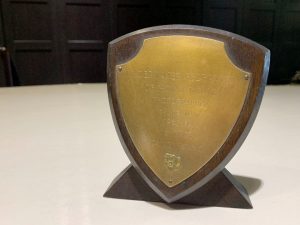 Reporter: How was it like to do underwater photography 60 years ago?
David: There were very few people who did underwater photography at that time. This was because diving was not as popular as we see today. Also back then a lot of time and money was needed to invest into diving cameras and underwater photography. Therefore, underwater photography was not popular at all, which was also a very niche activity. My first underwater camera was an all-weather camera, and it took me a lot of time to save money for it. It meant a lot to me, and I still keep this camera. This camera has helped me photograph a lot of the underwater world in Hong Kong. These photos have allowed the public to see the beauty of Hong Kong's underwater world for the first time from different perspectives and channels such as television and magazines. This may be one of the driving forces that is important to me. The idea of ​​presenting the underwater world to the wider public has made me more immersed as an underwater photographer. Later, in the 1960s, back then, the Underwater Federation of Hong Kong held the first underwater photography competition in Hong Kong to promote underwater photography. I was fortunate to be the "Underwater Photographer of the Year" in that first-ever competition in Hong Kong.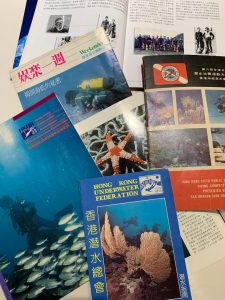 Reporter: You have been diving in Hong Kong for decades. How do you find underwater photography and the underwater world of Hong Kong?
David: Many local and foreign friends feel that Hong Kong's water quality is murky, doesn't have much to offer, and habitats are homogenous, not worth the time to explore. However, I think this is a very one-sided view. Salinity of Hong Kong's waters is different between the eastern water and the western. Current come from Taiwan, Hainan and Luzon Strait at reach Hong Kong at different times of the year. The visibility of underwater can be more than ten meters in the eastern waters of Hong Kong. Despite being a relatively small city, Hong Kong has  more than 200 islands. Over 80 species of hard corals and more than 300 species of reef fishes can be found in Hong Kong. In the past, due to overfishing and pollution, marine life was rarer. However, in recent years, the marine ecology of Hong Kong has shown signs of recovery, which allows a much more diversified topic for underwater photography.
Reporter: In recent years, there seems to be more and more divers in Hong Kong joining underwater photography. What do you think about this?
David: More people took the lens to the underwater to capture the beauty of various marine life is certainly a good thing, so that more people could appreciate the marine environment of Hong Kong. However, at the same time, safety is also very important. Maybe because I have old now and have a lot of dive experience and often hear about divers encountering different dangerous situations during diving, therefore I pay particular attention on safety when diving. We must not let our guard down when diving in Hong Kong, as a Chinese saying goes, "it's more dangerous to play in water than up in the mountains". Because there will sometimes be boats near the dive site and the diver does not know there are rough seas and swells. For this reason, I designed and produced a kind of inflatable surface marker buoy for divers, which can be used in different circumstances. Whenever I dive, I always bring a big and a small surface marker buoy. Of course, there must be a dive buddy to dive together, in order to be safe.
—————————————————————————————————————
For David, nearly eighty years of age has left its traces on him, but his passion for diving and photography has never diminished. Now, he still explores different places in Hong Kong every week and record the magnificent underwater world of Hong Kong.
Agriculture, Fisheries and Conservation Department and the Hong Kong Underwater Association are organizing the "Hong Kong Underwater Photo and Video Competition 2019" to encourage more underwater photographers to explore and record the marine ecology of Hong Kong through the competition, plus to promote the conservation of marine life to the wider public through the subsequent exhibition of winning entries.
The competition is now open for entry submission and you are very much invited to submit your entry and jointly promote the beautiful underwater world of Hong Kong. You can find out more about the competition from the following website.
https://www.afcd.gov.hk/english/conservation/con_mar/con_mar_edu/photo_com_2019.html