On the other hand, Beth and Shaun had a conversation with Danny Charlton, reviewing the road to fame of the Lembeh Straits over the past 30 years, while Su Huai tells us the story of the 'Humpback Turtle Family' in Little Liuqiu. Who was the culprit who scarred their backs, and even caused the death of the turtles?
This year is coming to an end – how much of your 2023 diving plan has been completed? If you have any good photos, please share them with us. The Asia Pacific Underwater Photo Challenge (UWPC) 2024, organised by EZDIVE and DRT SHOW, will soon open for submissions. For more information, please visit the official website:
We kick off this issue of EZDIVE with Brooke's stunning cover photo. And of course, the ever-popular destination stories from our beloved contributors are still going strong, as we take you to Romblon in the Philippines, North Carolina and Truk Lagoon. Autumn is creeping up on me, and even though it's not a dive season in my city, these photos taken in beautiful locations are soothing.
Executive Editor
Mandy Wu
---
CONTENT
---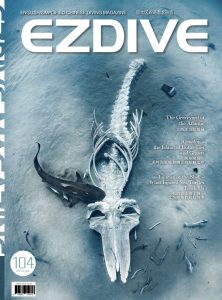 COVER STORY
Death gives way to life. A whale had died on the reef and the remains of its body sunk to the sea floor, its final resting place. This carcass would have fed hundreds of sharks, fish and sea birds. Its body will benefit the reef for weeks as an array of animals show up to clean up the mess. The huge transformation of energy from the live whale to the ecosystem around it is as if that section of the reef won the lottery. Life just keeps going.
By Brooke Pyke
---
GEAR
---
EVENT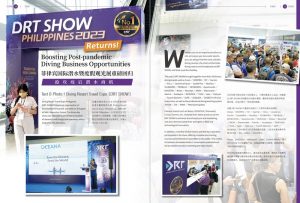 DRT SHOW Philippines Returns!
Boosting Post-pandemic Diving Business Opportunities
By Diving Resort Travel Expo (DRT SHOW)
---
INTERVIEW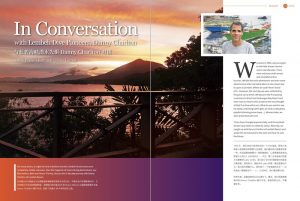 In Conversation with Lembeh Dive Pioneers, Danny Charlton
By Beth and Shaun Tierney
---
ENVIRONMENT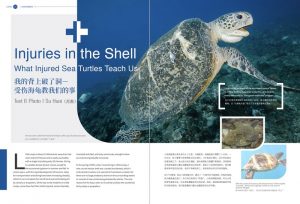 Injuries in the Shell – What Injured Sea Turtles Teach Us
By Su Huai
---
MARINE LIFE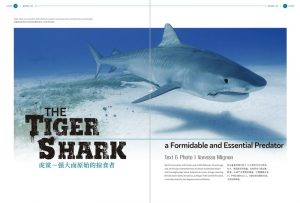 The Tiger Shark – a Formidable and Essential Predator
By Vanessa Mignon
---
DESTINATION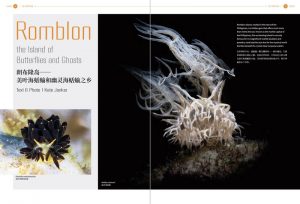 Romblon – the Island of Butterflies and Ghosts
By Kate Jonker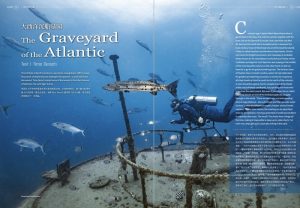 The Graveyard of the Atlantic
By Timo Dersch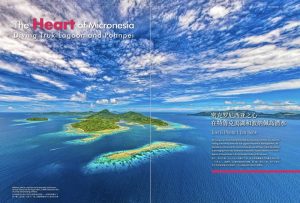 The Heart of Micronesia – Diving Truk Lagoon and Pohnpei
By Tim Rock
---
FREEDIVING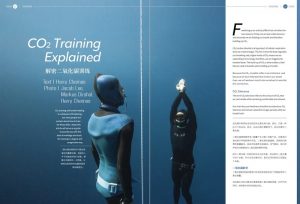 CO2 Training Explained
By Harry Chamas
---
WORKSHOP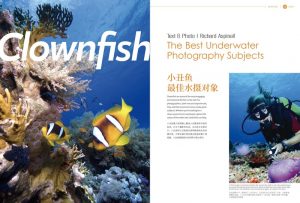 Clownfish: The Best Underwater Photography Subjects
By Richard Aspinall
---
TRAINING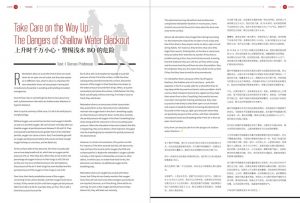 Take Care on the Way Up – The Dangers of Shallow Water Blackout
By Simon Pridmore
---
DIVING SAFETY
Adaptations We Experience in Freediving
By DAN China
---
PORTFOLIO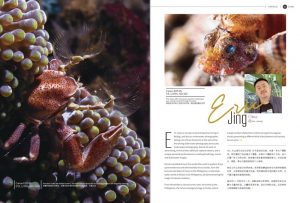 Eric Jing, China
---
EZDIVE Digital Magazine
EZDIVE is the world's first bilingual diving magazine and the largest Chinese diving portal in Asia Pacific! Distributed to 18 countries with nearly 89,000 members.
EZDIVE is the most subscribed magazine for diving professionals and divers. Since 2006, EZDIVE has built a great reputation as the only bilingual diving magazine in Asia. EZDIVE provides divers the most desirable contents including the hottest and latest gear introduction, environmental issues, interesting marine life, and of course, the diving destination.
EZDIVE is now officially online for subscription! There are nine apps you can choose:
Dooland
183 Read
Magzter

www.magzter.com/publishers/EZDIVE
Hami Bookstore
bookstore.emome.net/Stores/index/1/11E000/new/0100335750
books.com.tw
www.books.com.tw/web/sys_melist/mebook/MAG0014090
Pubu
HyRead
ebook.hyread.com.tw/Template/store/magazineSubscribe.jsp?jid=845
Rakuten Kobo
www.kobo.com/tw/zh/search?query=ezdive
momo
You can also download the apps in both Android and iOS app stores. (Please note there might be a regional limitation.)
---
EZDIVE Print Magazine
gogoscuba E-Commerce
Single Issue
One to Three years subscription (Six Issues per year)
Shopee
Single Issue
One to Three years subscription (Six Issues per year)
Weidian
---