Whether it's your first time or your 100th dive, the world below the surface is always an amazing experience. If you're a fan of battleships, you can't miss Guam, a year-round dive region that preserves the remains of a WWII shipwreck; And if you're diving in Florida, how can you go wrong with getting up close and personal with manatees? If you are fascinated by macro beauty, this issue offers you a choice between Mauritius and Lembeh as a reference for your next macro shoot!
Beyond the beauty, Su Huai reminds us to see and be aware of the sadness of the ocean. An encounter with a turtle that excreted plastics led to Su Huai's hobby of collecting turtle faeces and over the past six years; he has recorded nearly 200 turtle faeces and made some surprising discoveries.
On the way through learning freediving, and as you move to a higher level, you may use a nose clip. Harry Chamas shares his freediving nose clip skills. Kate Jonker also shares her tips for taking fish portraits.
Whether you are a scuba diver or a freediver, we hope this issue of EZDIVE will give you some inspiration to get ready for the diving season.
Executive Editor
Mandy Wu
---
CONTENT
---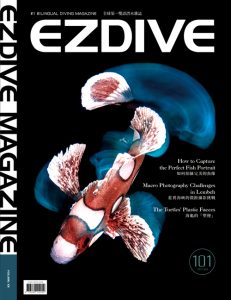 COVER STORY
I shot this photo in January 2023 in the Lembeh Straits, one of the worlds premium macro dive destinations. The photo was a long time in the planning, I had always wanted to take a shot of this juvenile sweetlips that demonstrated the way they are constantly moving so fast as they parade around the reef. In order to achieve the effect I used manual focus and a snoot to freeze the subject, and then a slower shutter speed of 1/8 second in order to get the trail effect from the movement of the fins. It took me around 4 hours of diving to get this shot and many attempts.
By Byron Conroy
---
EVENT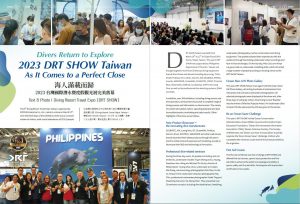 Divers Return to Explore 2023 DRT SHOW Taiwan As It Comes to a Perfect Close
By Diving Resort Travel Expo (DRT SHOW)
---
GEAR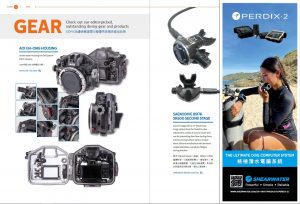 ---
ENVIRONMENT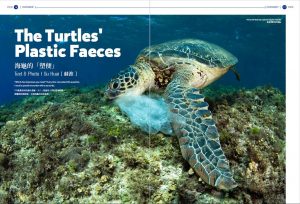 The Turtles' Plastic FaecesThe Turtles' Plastic Faeces
By Su Huai
---
MARINE LIFE
Snorkelling with the Elusive Juvenile Smooth Hammerheads in the Azores
By Monique Schouten
---
DESTINATION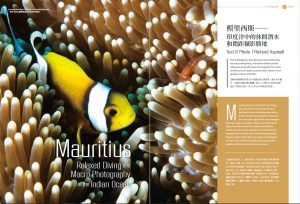 Mauritius – Relaxed Diving and Macro Photography in the Indian Ocean
By Richard Aspinall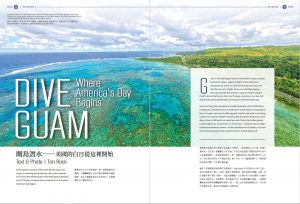 Dive Guam – Where America's Day Begins
By Tim Rock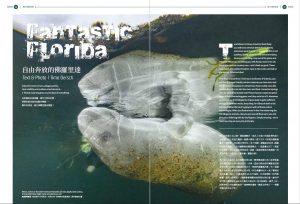 Fantastic Florida
By Timo Dersch
---
FREEDIVING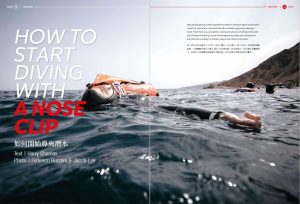 How to Start Diving with a Nose Clip
By Harry Chamas
---
WORKSHOP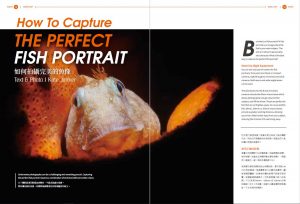 How to Capture the Perfect Fish Portrait
By Kate Jonker
---
SPECIAL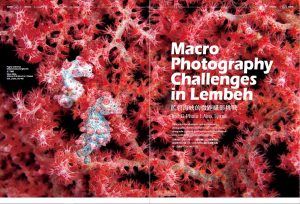 Macro Photography Challenges in Lembeh
By Alex Tyrrell
---
TRAINING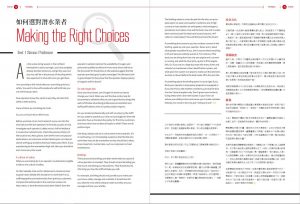 Making the Right Choices
By Simon Pridmore
---
DIVING SAFETY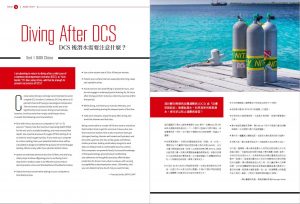 Diving After DCS
By DAN China
---
PORTFOLIO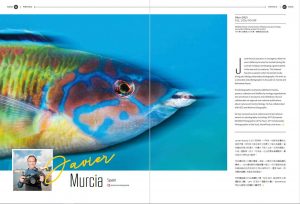 Javier Murcia, Spain
---
EZDIVE Digital Magazine
EZDIVE is the world's first bilingual diving magazine and the largest Chinese diving portal in Asia Pacific! Distributed to 18 countries with nearly 89,000 members.
EZDIVE is the most subscribed magazine for diving professionals and divers. Since 2006, EZDIVE has built a great reputation as the only bilingual diving magazine in Asia. EZDIVE provides divers the most desirable contents including the hottest and latest gear introduction, environmental issues, interesting marine life, and of course, the diving destination.
EZDIVE is now officially online for subscription! There are nine apps you can choose:
Dooland
183 Read
Magzter

www.magzter.com/publishers/EZDIVE
Hami Bookstore
bookstore.emome.net/Stores/index/1/11E000/new/0100335750
books.com.tw
www.books.com.tw/web/sys_melist/mebook/MAG0014090
Pubu
HyRead
ebook.hyread.com.tw/Template/store/magazineSubscribe.jsp?jid=845
Rakuten Kobo
www.kobo.com/tw/zh/search?query=ezdive
momo
You can also download the apps in both Android and iOS app stores. (Please note there might be a regional limitation.)
---
EZDIVE Print Magazine
gogoscuba E-Commerce
Single Issue
One to Three years subscription (Six Issues per year)
Shopee
Single Issue
One to Three years subscription (Six Issues per year)
Weidian