In this issue, we are able to go on an exciting virtual dive tour from the east coast of Japan to Mayotte in the Indian Ocean and then to Lord Howe Island in Australia.
As the only national park in Taiwan that is currently not open to public tourism, and the first marine national park, the Dongsha Atoll National Park would be a breathtakingly beautiful place to visit. Researcher, Su Huai takes us on a trip to there to see the rich marine ecology of this bejeweled ring in the South China Sea.
Compared to wet suits, dry suits are more complex so require more homework to select. You must be curious about how to choose a suitable dry suit. Timo has provided us with some suggestions that I believe will help you.
After two years of caution in the fight against the pandemic, living with the virus has now become a national trend. Let's get out our long-lost dive gear, it's time to go diving!
Executive Editor
Mandy Wu
---
CONTENT
---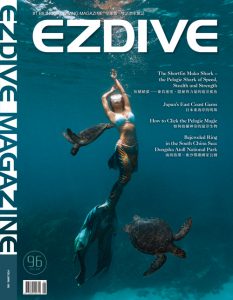 COVER STORY
Turtles in Xiaoliuqiu will never let you down! While the model wearing a fishtail was posing in the Beauty Cave, two turtles came over, piously safeguarding their visitor. Diving with marine creatures is the kind of experience every diver aspires to, and it's especially romantic when you're dressed as a little mermaid.
By Stark Yu
---
GEAR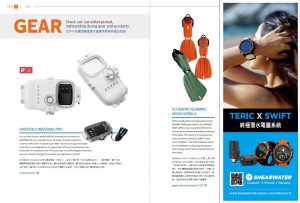 ---
ENVIRONMENT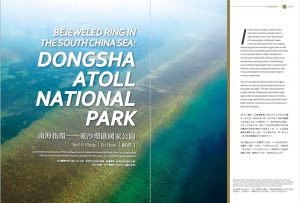 Bejeweled Ring in the South China Sea: Dongsha Atoll National Park
By Su Huai
---
MARINE LIFE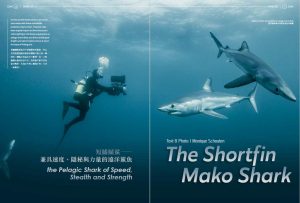 The Shortfin Mako Shark – the Pelagic Shark of Speed, Stealth and Strength
By Monique Schouten
---
DESTINATION 
Lord Howe Island, One of the Last Untouched Paradises
By Vanessa Mignon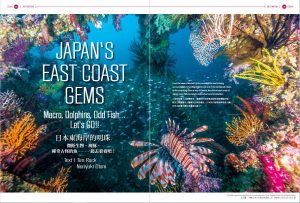 Japan's East Coast Gems: Macro, Dolphins, Odd Fish…Let's GO!!
By Tim Rock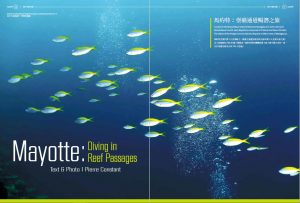 Mayotte: Diving in Reef Passages
By Pierre Constant
---
FREEDIVING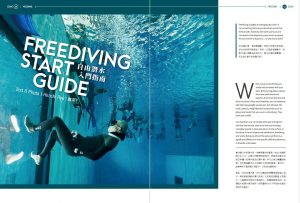 Freediving Start Guide
By Hiroshi Ryu
---
WORKSHOP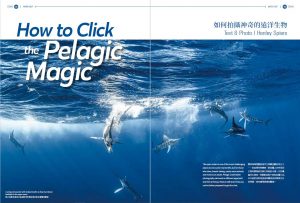 How to Click the Pelagic Magic
By Henley Spiers
---
SPECIAL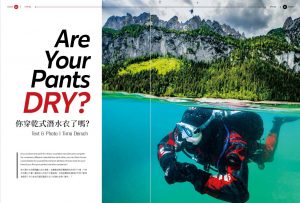 Are Your Pants Dry?
By Timo Dersch
---
TRAINING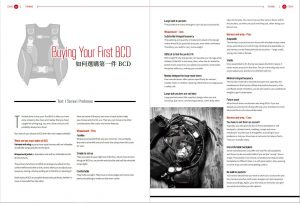 Buying Your first BCD
By Simon Pridmore
---
DIVING SAFETY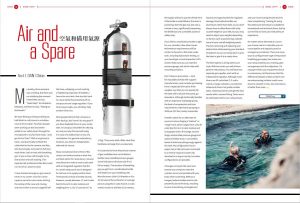 Air and a Spare
By DAN China
---
PORTFOLIO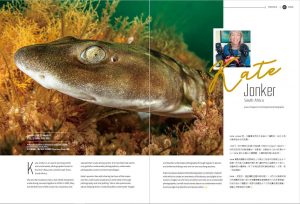 Kate Jonker, South Africa
---
EZDIVE Digital Magazine
EZDIVE is the world's first bilingual diving magazine and the largest Chinese diving portal in Asia Pacific! Distributed to 18 countries with nearly 89,000 members.
EZDIVE is the most subscribed magazine for diving professionals and divers. Since 2006, EZDIVE has built a great reputation as the only bilingual diving magazine in Asia. EZDIVE provides divers the most desirable contents including the hottest and latest gear introduction, environmental issues, interesting marine life, and of course, the diving destination.
EZDIVE is now officially online for subscription! There are nine apps you can choose:
Dooland
183 Read
Magzter

www.magzter.com/publishers/EZDIVE
Hami Bookstore
bookstore.emome.net/Stores/index/1/11E000/new/0100335750
books.com.tw
www.books.com.tw/web/sys_melist/mebook/MAG0014090
Pubu
HyRead
ebook.hyread.com.tw/Template/store/magazineSubscribe.jsp?jid=845
Rakuten Kobo
www.kobo.com/tw/zh/search?query=ezdive
MyBook
mybook.taiwanmobile.com/search/q/EZDIVE
You can also download the apps in both Android and iOS app stores. (Please note there might be a regional limitation.)
---
EZDIVE Print Magazine
gogoscuba E-Commerce
Single Issue
One to Three years subscription (Six Issues per year)
Shopee
Single Issue
One to Three years subscription (Six Issues per year)
Weidian