In this last issue for 2020, we would like to catch our readers' eyes by using a shocking coral bleaching image as our cover. Of course, we have now realised the problem but what's the solution? We invited Sally from LAMAVE (Large Marine Vertebrates Research Institute, Philippines) to talk about eco-credibility when traveling, and hope this feature will enlighten you with a few proposals.
Some of our familiar contributors have again delivered some stunning images and exciting stories from diving spots worldwide. I was especially impressed by St. Helena, its isolated loneliness and the extraordinary landscape. However, if you are a big fan of Rhinopias, you will enjoy Alex's rhino hunting piece while other readers might think Triton Bay is more his or her cup of tea for being so fishy and colourful. Lastly, Timo highlights and describes three equalisation techniques that are well-known among freedivers – Valsalva, Frenzel and Mouthfill.
Editor-in-Chief
Vita Liu
CONTENTS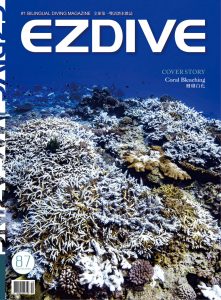 COVER STORY
Many people aren't aware of the seriousness of coral bleaching. In fact, Australia's Great Barrier Reef has lost more than half of its coral reefs in the previous three global coral bleaching. This year, I followed the Greenpeace team to Green Island, Xiao Liuqiu, Kenting and witnessed how serious the coral bleaching is in Taiwan – some coral deeper than 15 metres are also bleached, more than 70% of the corals are bleached, and even coral at 30 meters below the sea in Orchid Island is also bleached. Photographed in Dabaisha, Green Island, Taiwan (p.6)
By Marco Chang
DESTINATION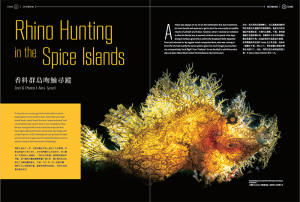 Rhino Hunting in the Spice Islands
By Alex Tyrrell
The Mysterious St. Helena
By Scott Bennett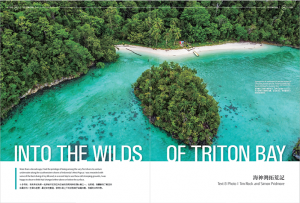 Into the Wilds of Triton Bay
By Tim Rock and Simon Pridmore
FREEDIVING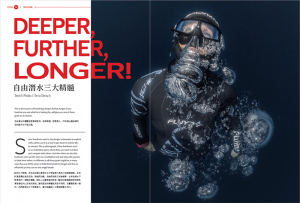 Deeper, Further, Longer!
By Timo Dersch
MARINE LIFE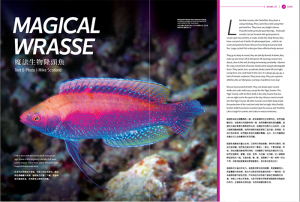 Magical Wrasse
By Mike Scotland
TRAINING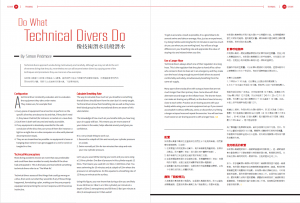 Do What Technical Divers Do
By Simon Pridmore
GEAR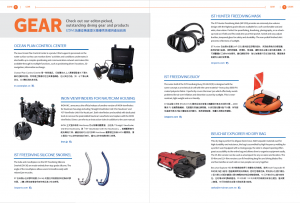 ENVIRONMENT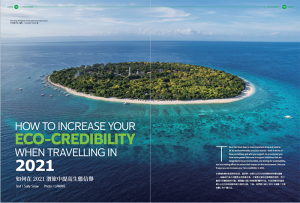 How to Increase Your Eco-Credibility When Traveling in 2021
By Sally Snow and LAMAVE
WORKSHOP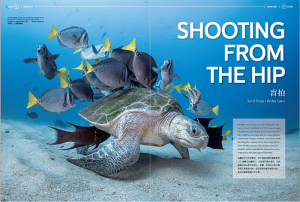 Shooting from the Hip
By Henley Spiers
EVENT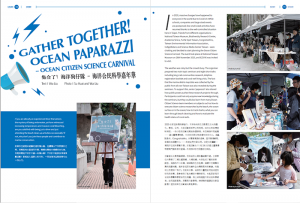 Gather Together! Ocean Paparazzi – Ocean Citizen Science Carnival
By Vita Liu and Su Huai
INTERVIEW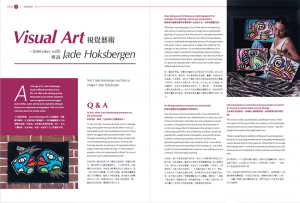 Visual Art – Interview with Jade Hoksbergen
By Jade Hoksbergen and Vita Liu
PORTFOLIO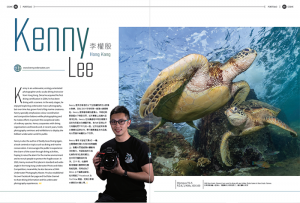 By Kenny Lee
DIVING SAFETY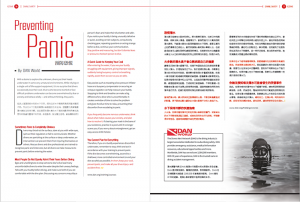 Preventing Panic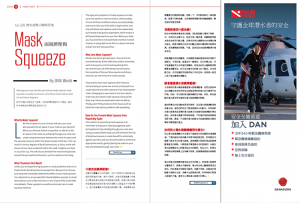 Mask Squeeze
By DAN World
EZDIVE Digital Magazine
EZDIVE is the world's first bilingual diving magazine and the largest Chinese diving portal in Asia Pacific! Distributed to 18 countries with nearly 89,000 members.
EZDIVE is the most subscribed magazine for diving professionals and divers. Since 2006, EZDIVE has built a great reputation as the only bilingual diving magazine in Asia. EZDIVE provides divers the most desirable contents including the hottest and latest gear introduction, environmental issues, interesting marine life, and of course, the diving destination.
EZDIVE is now officially online for subscription! There are four apps you can choose:
Dooland
183 Read
Magzter

Hami Bookstore
You can also download the apps in both Android and iOS app stores. (Please note there might be a regional limitation.)