It's not likely you will think of the UK when you are considering a diving destination, but Henley is going to show us how much British water have – including nearly half of the world's grey seals. Next, let's go for an underwater archaeological tour of the Greek island of Alonnisos in the Aegean Sea with Timo; the marine life there is also diverse. And last, Grant is leading us to Milford Sound in New Zealand, a region perfect for any photographer no matter whether above or below water. Apart from the fjord itself, the scenery is quite spectacular.
Editor-in-Chief
Vita Liu
---
CONTENT
---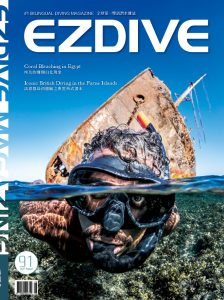 COVER STORY
This wreck, a German steam powered cargo ship, ran aground in 1956 on a reef located in the Nabq National Park (Red Sea) and it is difficult to reach due to the weather conditions and the always low tide before being able to get close to it. Most of the ship is still above water with a trail of debris located on the starboard side of the ship leading to a depth of approximately 24 metres. Coral has grown at the base of the wreck and thus a large variety of aquatic life around it. The day I took this photo the tide was high enough to allowed them to snorkel up to the wreck and the sea was flat, ideal for a beautiful split-shot on a hot August day.
By Renata Romeo
---
NEWS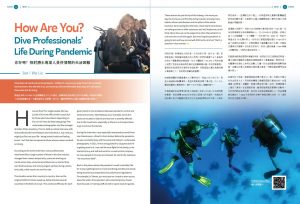 How Are You? Dive Professionals' Life During Pandemic
By Vita Liu
---
EVENT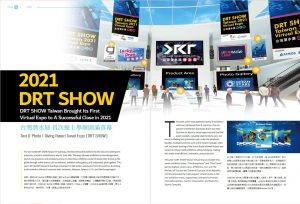 DRT SHOW Taiwan Brought Its First Virtual Expo to a Successful Close in 2021
By Diving Resort Travel Expo (DRT SHOW)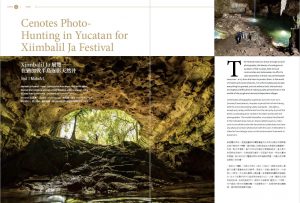 Cenotes Photo-Hunting in Yucatan for Xiimbalil Ja Festival
By MalixArt
---
GEAR 
---
ENVIRONMENT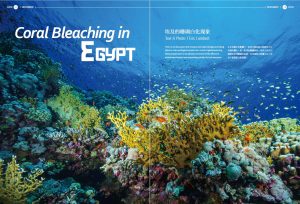 Coral Bleaching in Egypt
By Eric Lambert
---
MARINE LIFE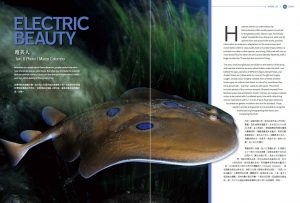 Electric Beauty
By Marco Colombo
---
DESTINATION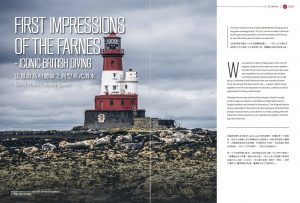 First Impressions of the Farnes – Iconic British Diving
By Henley Spiers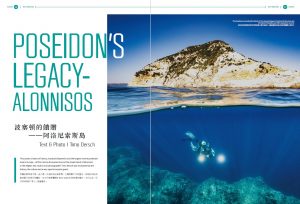 Poseidon's Legacy – Alonnisos
By Timo Dersch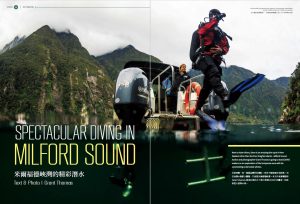 Spectacular Diving in Milford Sound
By Grant Thomas
---
FREEDIVING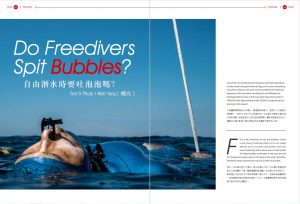 Do Freedivers Spit Bubbles?
By Matt Yang
---
WORKSHOP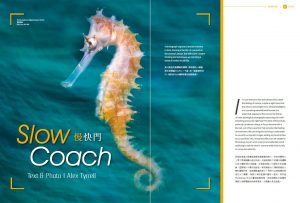 Slow Coach
By Alex Tyrrell
---
TRAINING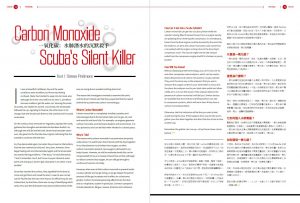 Carbon Monoxide: Scuba's Silent Killer
By Simon Pridmore
---
DIVING SAFETY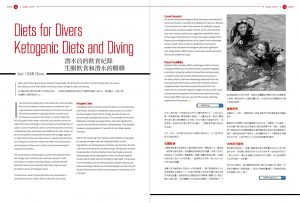 Diets for Divers – Ketogenic Diets and Diving
By DAN China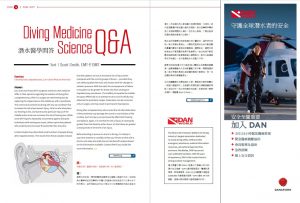 Diving Medicine Science Q&A
By Scott Smith, EMT-P, DMT
---
PORTFOLIO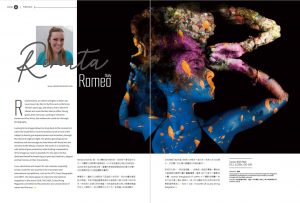 Renata Romeo, Italy
---
EZDIVE Digital Magazine
EZDIVE is the world's first bilingual diving magazine and the largest Chinese diving portal in Asia Pacific! Distributed to 18 countries with nearly 89,000 members.
EZDIVE is the most subscribed magazine for diving professionals and divers. Since 2006, EZDIVE has built a great reputation as the only bilingual diving magazine in Asia. EZDIVE provides divers the most desirable contents including the hottest and latest gear introduction, environmental issues, interesting marine life, and of course, the diving destination.
EZDIVE is now officially online for subscription! There are four apps you can choose:
Dooland
183 Read
Magzter

Hami Bookstore
You can also download the apps in both Android and iOS app stores. (Please note there might be a regional limitation.)
---
EZDIVE Print Magazine
gogoscuba E-Commerce
Single Issue
One to Three years subscription (Six Issues per year)
Shopee
Single Issue
One to Three years subscription (Six Issues per year)
Weidian
---