It is an exciting month for divers in Asia, because the DRT SHOW is returning to Shanghai from 16-18 April. EZDIVE is eager to meet our readers in China and catch up with their views. As people are getting vaccinated worldwide, surely we would all like to start planning for future diving trips? Let EZDIVE give you some ideas when it comes to diving destinations.
In this issue, Ali Postma is taking us to Lanzarote, with its combination of a desert-like island and azure blue water, where you can visit not only the famous Museo Atlantico, but also the fish and the vibrant reefs. Meanwhile, Beth and Shaun Tierney talk about the use of sculptures under the water worldwide – including Lanzarote – and how those artificial reefs are helpful to the environment. Vanessa Mignon brings Christmas Island back in the spotlight again with its rich biodiversity and endemic species.
As a multitasker and multitalented diver, Timo Dersch shares his tips on freediving photography and Alex Tyrrell shares his tips for shooting octopus. These pro's won't make you a photography master in the blink of eye but you will definitely be enlightened by their works. So what are you waiting for? Let the reading begin.
Editor-in-Chief
Vita Liu
Contents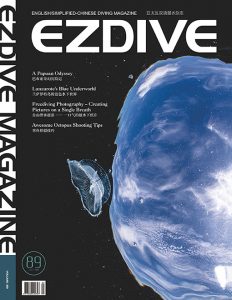 COVER STORY
This image 'Jellyfish Orbit' was captured snorkelling off Babbacombe beach in in Devon, UK. The composition feels surreal, and my interpretation is of this moon jellyfish coming from outer space, ready to orbit our blue planet. Even so, the photograph is authentically achieved by using the natural phenomenon of light underwater. Snell's window shows us the blue sky above, with streaky white clouds. The darker British waters come out black, with the backscatter looking like stars against it. Finally, the translucent moon jellyfish has both the right name and look to act as the central character in this shot.
By Henley Spiers
DESTINATION 
A Papuan Odyssey
By Pierre Constant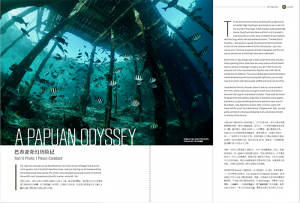 Christmas Island, and Unexpected Diving Wonderland
By Vanessa Mignon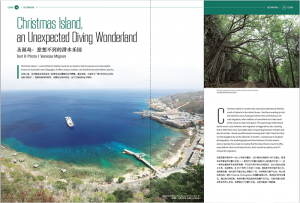 Lanzarote's Blue Underworld
By Ali Postma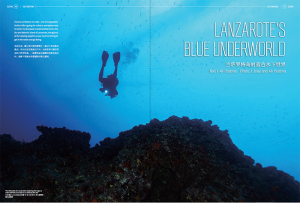 FREEDIVING 
Freediving Photography – Creating Pictures on as Single Breath
By Timo Dersch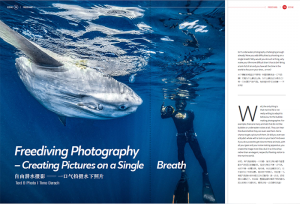 MARINE LIFE
Gobies and Blennies
By Eric Lambert
TRAINING 
Go Pro?
By Simon Pridmore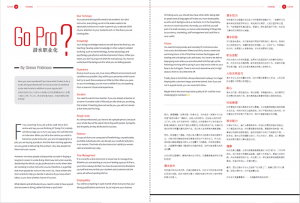 GEAR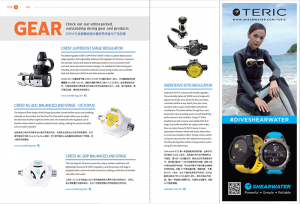 ENVIRONMENT 
Sculpture: The Art of Building a Reef
By Beth and Shaun Tierney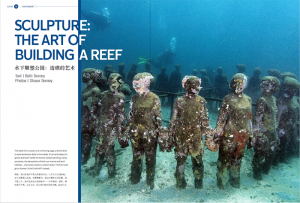 WORKSHOP 
Awesome Octopus Shooting Tips
By Alex Tyrrell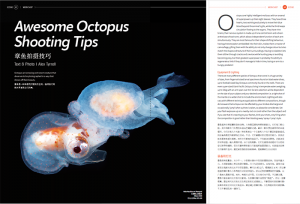 EVENT 
New CMAS World Record
By The World Underwater Federation (CMAS)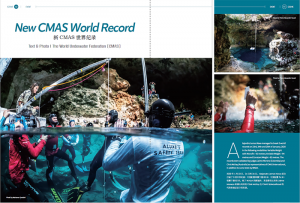 PORTFOLIO
By Tony Ho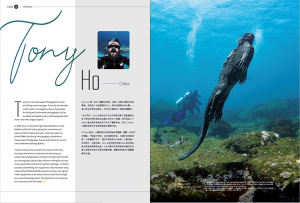 DIVING SAFETY 
Don't be Fooled
By DAN China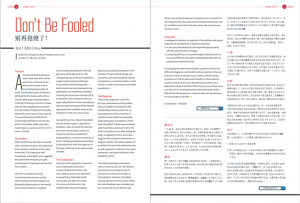 F.A.S.T Test – Neuro or DCS
By DAN China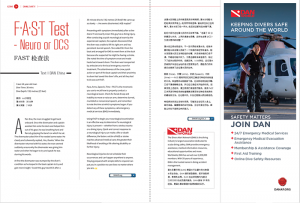 DRT SHOW
DRT SHOW Shanghai 2021
By DRT SHOW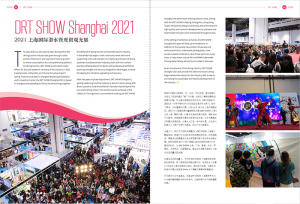 EZDIVE Digital Magazine
Dooland
183 Read
Magzter

Hami Bookstore
You can also download the apps in both Android and iOS app stores. (Please note there might be a regional limitation.)
EZDIVE Print Magazine
gogoscuba E-Commerce
Single Issue
One to Three years subscription (Six Issues per year)
Shopee
Single Issue
One to Three years subscription (Six Issues per year)
Weidian
---