2020 Ocean Stars China Underwater Photo Gallery has come to a successful ending after acquiring more than 1,330,000 votes from around 10,000 voters on WeChat, who cheered for their favourite photographers.
Text | Diving and Resort, Travel Expo (DRT SHOW)
The DRT SHOW recently held the 'Ocean Stars China Underwater Photo Gallery', which started on February 24, and received more than 100 photographs from China after accepting entries for two months. After several rounds of selection, a total of 100 excellent works were shortlisted.
Due to the impact of the COVID-19 pandemic, the organiser finally decided to move the exhibition from offline to online. No longer restricted by the venue, the exhibition time was extended from a three-day period to a whole year. Plus, the audience who could not attend the DRT SHOW for various reasons, also enjoyed these beautiful and touching works through the DRT SHOW official website.
At the same time, the organiser launched online voting via its official WeChat channel for three weeks. From beginning the voting channel on July 10 to the end of July, a total of 1,337,305 clicks were received with a total of 82,254 votes, which was the highest number in the history of the DRT SHOW underwater photography exhibition! According to the statistical results, the top three images were 'Whale Hunter' (by Hua Gong – 24,785 votes), 'Blue Planet' (by Tao Yuting – 17,273 votes) and 'Eyeing' (by Honey_tony – 15,585 votes) received the top three.
The event went smoothly thanks to great support from the prize sponsors. The winning photographers were awarded, respectively, the ARCHON WM16 II Multifunction Diving Video Light, sponsored by Xiware Technologies Ltd., SUUNTO ZOOP NOVO, and BEUCHAT.MAXLUX S Mask + BEUCHAT SPY, which were sponsored by Songtao Trade (Shenzhen) Co., Ltd.
Although the internet voting has now finished, the online exhibition is ongoing. As a classic conservation project of DRT SHOW, the organiser hopes to promote the development of underwater photography and diving in the Asia-Pacific region, and make the cultural creation of underwater photography more prosperous. Another hope is to remind the public of the importance of the ocean and to encourage the discussion of marine conservation issues through the beautiful underwater images.
Prize and Sponsor
1st PRIZE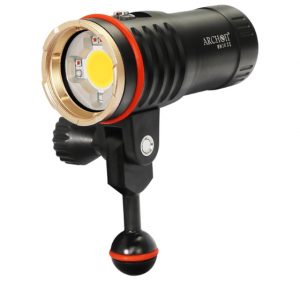 ARCHON WM16 II Multifunction Diving Video Light
The design of this multifunctional, portable dive photography fill light includes multi-functional gear, which can be operated with one hand. It is equipped with high colour rendering warm white light, red light and an ultraviolet LED for professional photography. It can display the original colour of underwater objects more realistically, so that divers can obtain the desired photographic effect. At the same time, the flashlight is equipped with a power indicator, so divers can check the remaining battery power at any time. The professionalism, diversity and safety of this light make it ideal equipment for both technical and leisure diving.
Specification:
CREE LED: 1* white COB (5,000-5,500K, CRI 95), 4* red, 3* UV
Max brightness level: white 3,500 lumens, red 12W, UV 12 W
Runtime: white high 60 min, white med 120 min, red 240 min, UV 240 min
Lens: 4mm toughened glass
Angle of light beam: 110°
Battery: 1*18650 Li- ion Battery Pack
With battery over-discharging protection
Operation voltage: 12.6V to 8.4V
Waterproof: 100 metres underwater
Dimensions: 130 mm (length) * 52 mm (dia. of light head) * 45 mm (dia. of light body)
Weight in air: approx. 400 g. (with battery pack)
Weight in water: approx. 210 g. (with battery pack)
1st Prize Sponsor
Xiware Technologies Ltd. is the premier manufacturer of diving lights in China. It has been focusing on making OEM and ODM diving lights for over ten years. The company owns the ARCHON brand diving light series. Xiware Technologies Ltd., being granted dozens of patents, invests heavily on research and development for various LED illumination applications and waterproof structure design.
2nd PRIZE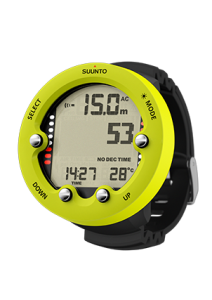 Suunto Zoop Novo Dive Computer
Whether you're just starting out on your diving journey or looking to explore new underwater adventures, Suunto Zoop Novo has everything you need so it is going to make your diving easier. With easy to understand key dive data available at a glance on the big, super-bright backlit display, all you need to do is suit up, dive down, and enjoy the view. This simple to use dive computer includes full decompression capabilities, five dive modes: Air, Nitrox, Gauge, Freedive and Off. It has a straight- forward, menu-based Suunto user interface.
Features:
Five modes: air, nitrox, gauge, freedive and off
Full continuous decompression algorithm – Suunto RGBM
Innovative apnea timer for free diving, and a timer in air/nitrox modes
Built-in dive planner
Detailed graphical logs and dive data with your PC/Mac using Suunto DM5 software (USB cable sold separately)
Water resistance: 80 metres
3rd PRIZE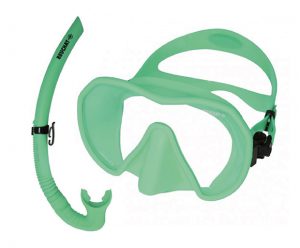 BEUCHAT MAXLUX S Mask
Very low volume and exceptional field of vision.
Compact skirt design to fit narrower face shapes
Unrivalled panoramic vision
Specific design considerably reduces the internal volume (127cm³), while offering a panoramic field of vision, a clearer upward view and high luminosity
Rimless, with the skirt moulded directly onto the glass. Reduced mask volume and weight, with perfect sealing and increased toughness
High degree of comfort thanks to micrometric adjustment buckles situated on the hypoallergenic silicon skirt
BEUCHAT SPY Snorkel
Essential complement for the Maxlus, Maxlus S or coloured Micromax masks. It has a curved tube snorkel with silicon mouthpiece plus a simple and effective attachment system.
2nd and 3rd Prize Sponsor
Songtao Trading (Shenzhen) Co., Ltd. mainly represent the world's top brands of diving equipment. One of these brands is BEUCHAT from France. Songtao has been their official representative since 2012. BEUCHAT was established in France in 1934; the brand focuses on the design, production and promotion of diving equipment. After more than 80 years of experience, it has become a prestigious international brand. BEUCHAT products are divided into three main categories: scuba diving, snorkelling and free diving including wetsuits, masks, fins and other diving equipment.
Winners List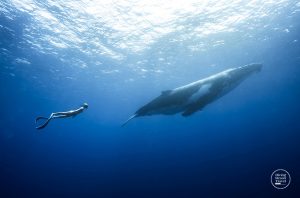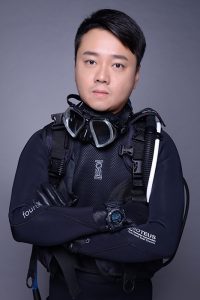 1st Place
Photo Title: Whale Hunter
Photographer: Hau Gong
Description: A freediver beginner dreamed about swimming with whales; for this moment, she drifted on the sea for 78 hours in her whale chasing journey until finally she met the humpback whale that she had longed for. Photo taken in Tonga.
Equipment: Sony A9 + 16-35mm
Camera Setting: F9, 1/400s, ISO 400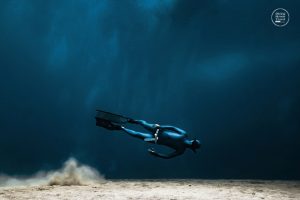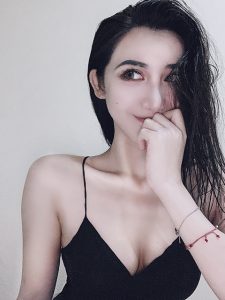 2nd Place 
Photo Title: Blue Planet
Photographer: Tao Yu Ting
Description: This photo was taken in the winter in Bali, Indonesia. With 40 metres visibility in Crystal Bay, the water temperature was not so cold as to numb my head. At the white sand area, I was thinking whether I would encounter any mola mola during freediving, whether your location was near the Mercury or not
Equipment: Sony LICE-9 + FE 16-35mm F2.8 GM
Camera Setting: F5.6, 1/2000s, ISO 1600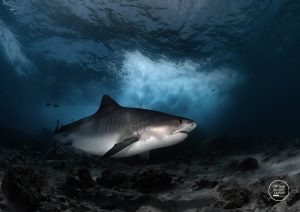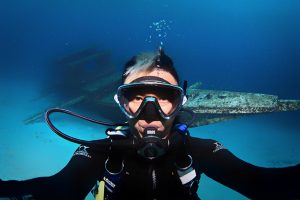 3rd Place 
Photo Title: Eyeing
Photographer: Honey_tony
Description: I spent quite a time to find a suitable angle and waited for the tiger shark to get nearby. I darkened the background under the sunshine to make the momentum and quality of the tiger shark standing out. Luckily, I got my desired photo after two shots. Photo taken in Tiger Shark Island in Maldives
Equipment: Canon 5D4 & 8-15 Lens
Camera Setting: F18, 1/250s, ISO 100