The 2022 DRT SHOW Taiwan concluded successfully last month. Divers were so excited about the physical diving exhibition held after a space of three years! Now, the dive season is coming – are you ready?
In this issue, Simon takes us to Hong Kong to find out. You may not know anything about it, but once you do, the biodiversity of Hong Kong's underwater world is sure to fascinate you. Timo brings us six of his favourite bodies of fresh mountain waters, and Tim visits the island of Palau, which has reopened its doors and, as always, felt its charm.
In addition, Henley shares his tips for converting photos to black and white. When the photo is only black and white, it lets us see details that we didn't pay attention to in the colour version. Get your photo software ready and give it a try!
Executive Editor
Mandy Wu
---
CONTENT
---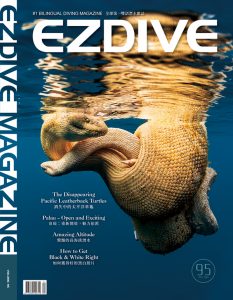 COVER STORY 
Two large sea snakes are entwined while mating at the surface. This pair of Stoke's sea snakes were photographed off of the coast on the Ningaloo Reef, Western Australia. When mating the male and female will tightly entwine themselves together like this at the surface. This species of sea snake are one of the heaviest and thickest. They also have the longest fangs of any marine snake species, long enough to pierce a thick wetsuit. Despite that there have been no recorded deaths relating to bites from a Stoke's sea snake. Documentation of sea snakes mating is rare, being able to photograph this spectacle was a very incredible experience.
By Brooke Pyke
---
GEAR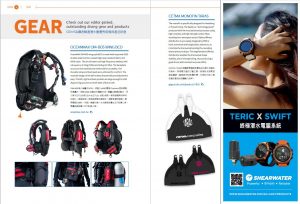 ---
EVENT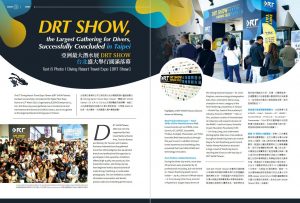 DRT SHOW, the Largest Gathering for Divers, Successfully Concluded in Taipei
By Diving Resort Travel Expo (DRT Show)
---
ENVIRONMENT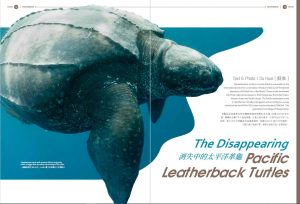 The Disappearing Pacific Leatherback Turtles
By Su Huai
---
MARINE LIFE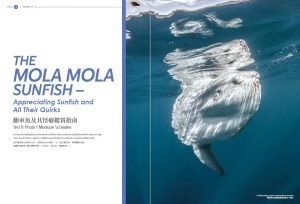 The Mola Mola Sunfish – Appreciating Sunfish and All of Their Quirks
By Monique Schouten
---
DESTINATION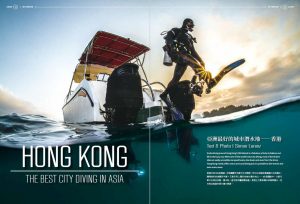 Hong Kong – the Best City Diving in Asia
By Simon Lorenz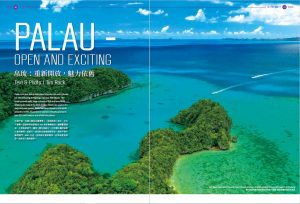 Palau – Open and Exciting
By Tim Rock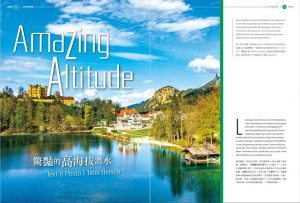 Amazing Altitude
By Timo Dersch
---
FREEDIVING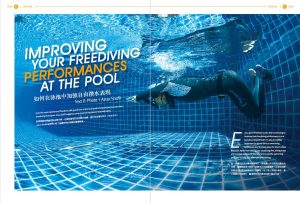 Improving Your Freediving Performances at the Pool
By Azua Shafii
---
WORKSHOP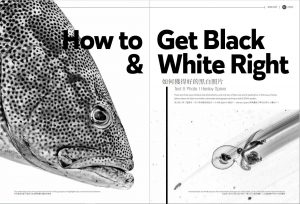 How to Get Black & White Right
By Henley Spiers
---
TRAINING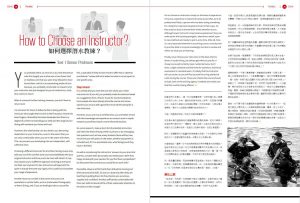 How to Choose an Instructor?
By Simon Pridmore
---
DIVING SAFETY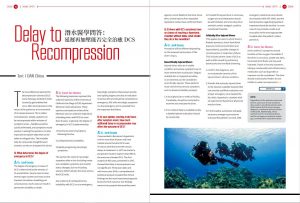 Delay to Recompression
By DAN China
---
PORTFOLIO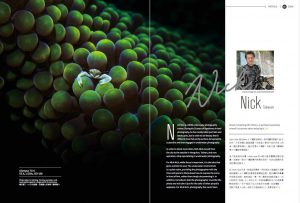 Nick Nick, Taiwan
---
EZDIVE Digital Magazine
EZDIVE is the world's first bilingual diving magazine and the largest Chinese diving portal in Asia Pacific! Distributed to 18 countries with nearly 89,000 members.
EZDIVE is the most subscribed magazine for diving professionals and divers. Since 2006, EZDIVE has built a great reputation as the only bilingual diving magazine in Asia. EZDIVE provides divers the most desirable contents including the hottest and latest gear introduction, environmental issues, interesting marine life, and of course, the diving destination.
EZDIVE is now officially online for subscription! There are four apps you can choose:
Dooland
183 Read
Magzter

Hami Bookstore
You can also download the apps in both Android and iOS app stores. (Please note there might be a regional limitation.)
---
EZDIVE Print Magazine
gogoscuba E-Commerce
Single Issue
One to Three years subscription (Six Issues per year)
Shopee
Single Issue
One to Three years subscription (Six Issues per year)
Weidian